June 2008 - Personal business was started by Ms. Claudia Cristina Montero. She initiated by decorating different cultural festivals.
December 2009 - Cristina's Face painting Company was launched this, being an officially registered and insured company of New Jersey.

December 2009- Present - Cristina's Face painting business has expanded to many different institutions such as: Diabetes Foundation, The Colombian and Chilean Embassy's in the tri-state area, Bergen and Hudson County Health Fairs and many other important entities.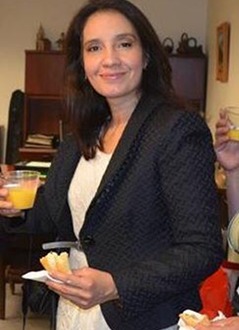 Cristina's Face painting Company's mission is to promote creativeness, imagination and art through different celebrations. Our purpose is to make our clients happy and enjoy the wonderful world of art. If you are happy then so are we.
A NOTE FROM OUR PRESIDENT
...The world is but a canvas to our imagination....

Ever since I can remember, art has been embedded in me. It is true what they say about being born an artist. My company started with really just entertaining my own children and now it has progressed to this wonderful world of imagination portrayed in parties, face painting and much more.

I always say if you can imagine it, it can be real.

Thanks for the support that's made it all possible!
Mrs. Claudia Cristina Montero